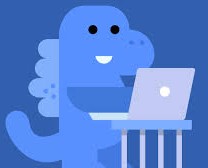 Facebook Privacy Settings… Some may say it's too little, too late. I'm relieved that Facebook is finally responding to concerns about their confusing and weak privacy settings.  The social media giant (who has been losing customers of late) has recently made several changes to their settings.
Facebook Privacy Settings Update
Additional photo settings.  Your current profile photo and cover photos have traditionally been public by default. Soon, Facebook will let you change the privacy setting of your old cover photos.
More visible mobile sharing settings.  When you use your mobile phone to post, it is somewhat difficult to find who your audience is because the audience selector has been hidden behind an icon and this could lead to unintended sharing.  In this Facebook privacy settings update, they will move the audience selector to the top of the update status box in a new "To:" field similar to what you see when you compose an email so you'll be able to see more easily with whom you are sharing.