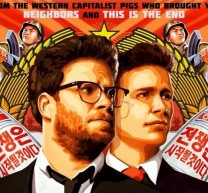 Cyber Leadership Only Gets Attention AFTER THE ATTACK
I am the first to admit that protecting your company against cyber attacks and the resulting data breach is a daunting task. There are thousands of moving parts connecting your systems, people, customer/employee data and the Internet. Most companies that are breached (e.g., Target, Home Depot, Staples, Chase Bank) take more steps than the average business to protect their customer data. But just taking more steps isn't always enough; you have to take the right steps.
The recent Sony "Interview" Cyber Attack, in contrast, shows a blatant disregard of basic cyber leadership principals, making it a perfect case study for what you should NOT do as an executive protecting the data on which your business runs. Let's go back a step. Sony Corporation suffered a crippling cyber security attack (supposedly from North Korea at the hands of a group calling themselves the Guardians of Peace) because of the controversial nature of its movie, The Interview, which depicts the attempted assassination of it's leader, Kim Jong-un. The consequences of the hack will number in the hundreds, the costs in the hundreds of millions.