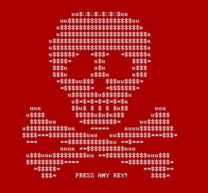 CYBER SECURITY EXPERTS SCREAM: IT'S NOT ABOUT MONEY, IT'S ABOUT INFLUENCE!
What will it take for the world to believe that cyber warfare, like the latest NotPetya Attack, is real and it is HERE NOW?
Will it take your company ceasing operations for the day, as hundreds of companies in at least 64 countries were forced to do?
Will it take your long-awaited surgery being cancelled, as occurred for many patients at Heritage Valley Health Systems in Pittsburgh?
Or will it ultimately take people dying (think power grids, airport operations, nuclear power plants being controlled) before everyone takes notice?
We read the headlines: another ransomware attack has hit– blah, blah, blah. It almost gets annoying hearing about them! Until you really think of the implications above. Yes, this time it mostly affected Ukraine, but someday, it will be YOU AND ME!