Posts tagged "data security"
Data Breach Expert John Sileo goes on Fox & Friends to discuss the 110 million records breached at Target.
Universities perfect learning environment for data security
Higher Ed Organizations are among the highest risk groups to become victims of identity theft and data breach. Because students are relative "beginners" when it comes to personal finances, because university environments are predicated on trust and credibility, and because of the recent progress towards a mobile-centric, social-networking-dominated campus, higher education's digital footprint is constantly exposed to manipulation.
"John Sileo was the secret sauce in launching our cyber security awareness program" – University of Massachusetts Director of IT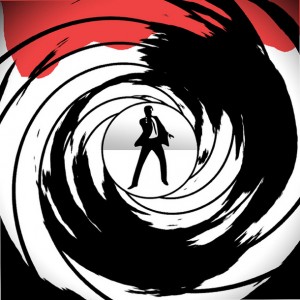 I finally got around to watching the latest 007 installment, Skyfall, and it appears even James Bond has entered into the world of Cyber Crime as he tries to protect a computer drive with a list of British agents from falling into the wrong hands.  And like the proverbial victims in a James Bond flick, you and your business data are under assault, even though it may not always be as obvious as getting thrown off a train.  Why?  Because your business data is profitable to would-be thieves. And for many of those thieves, that data is easy to get and the theft can be next to impossible to trace.
Sony PlayStation Network, Citigroup, Lockheed and several others have seen more than 100 million customer records breached, costing billions in recovery costs and reputation damage.  If it can happen to the big boys, it can happen to you.  If you don't have Bond on your side fighting off the villains, take these steps to take to secure your business data: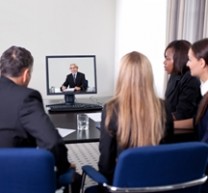 Skype is often praised for being free to use, but your online data security may be the real price you pay.
A recent experiment conducted by Ars Technica, with the help of independent security researcher Ashkan Soltani, proved that Skype operator, Microsoft, just can't keep its nose out of private messages.  Soltani and Ars Technica sent through four test links and discovered that two of them were clicked on.  Even though snooping is technically within its right due to the terms of use customers agree to, the Skype encryption assurance states:
"All Skype-to-Skype voice, video, and instant message conversations are encrypted.  This protects you from potential eavesdropping by malicious users."
I guess they consider themselves exempt. Of course, Skype reserves the right to see personal details in order to delete viruses and protect against fraud. In other words, they intend to use this ability for your own good.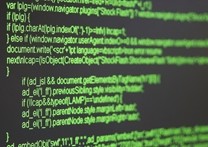 Do you use the discount site LivingSocial? If so, your email and password could now be a little more "social" than you wanted thanks to a new data breach that occurred on April 26.
A data breach has punctured LivingSocial and resulted in the exposure of the personal information of at least 50 million users. The leaked information includes names, birthdays and email addresses – very useful pieces of data if you're an identity thief trying to figure out a way to get into someone's profile or make a profit selling that same information. But what makes this attack even more devastating is that hackers were also able to get a hold of encrypted passwords.  Even though the passwords were encrypted through processes called hashing and salting, it likely will not take hackers long to figure out the original passwords.
Despite its claim to being aware of social media privacy, Facebook continues to mine user activity for ad data. Now, it's expanding beyond the boundaries of its site – and even your browser.
Though it claims to respect user privacy and keep its targets protected, Facebook is offering advertisers on its site a new way to narrow its audience through demographics based on specific purchases called "Partner Categories." Beware of the rather innocuous official announcement which says that a local business could use it to find customers who may be willing to give them their business, according to recent purchases. The feature would accomplish this using third party data collection companies like Acxiom to build predictions based on what you have bought.
Previously, advertisers showed ads to us based on the interests we expressed on Facebook. Now, they have the added ammunition of knowing every product and brand we've purchased through our desktop or mobile.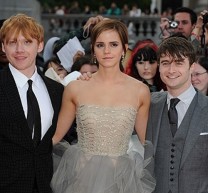 A hack doesn't always target your personal secrets or your bank account. If you're a celebrity, sometimes a rumor does enough damage on its own.
Ever since the naughty bestseller "Fifty Shades of Grey" arrived on the scene, the public has been wondering about the inevitable film adaptation. A recent announcement that former Harry Potter star Emma Watson would be the film's heroine must have come as a shock to many…including Watson herself. Because she hasn't actually been cast.
The news comes courtesy not of an official press release but a data security breach into German studio Constantin films that resulted in the leaking of documents, among them one confirming Watson's involvement. But the studio has denied that this is true, claiming that the compromised information is outdated.
Watson herself took to Twitter to address the incident, saying "Who here actually thinks I would do 50 Shades of Grey as a movie? Like really. For real. In real life." At least she's still got her social media reputation intact.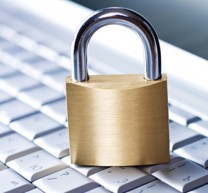 Do you trust LifeLock to help protect your identity? The answer to that question can be just as crucial as the measures you take to monitor your identity on your own. 
With online theft as active as it is, many are trying to cash in by offering protection against hackers. But you've got to have a keen eye to pick the ones that are actually going to help you out. LifeLock is one of the most widely-seen internet security companies in the country – but then again, LifeLock has a record that makes its viability somewhat questionable.
Oakland news station KTVU recently reported the local story of a woman whose identity was stolen after signing up with LifeLock. An outside source managed to apply for a loan in her name without so much as an alert going to the woman in question. I'm sure that person is going to be more cautious with the identity theft monitoring service they choose next time.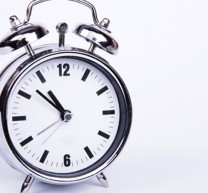 Here's a pop quiz: how many incidents of identity theft do you think happened in 2012? How often do you think they occurred?
Maybe you're aware of threats to your personal information. Maybe you've already taken steps to prevent identity theft. But do you really know how common it is?
Ok, I know I kind of gave it away in the title of this post, but take a guess anyway. A hundred thousand? Maybe a couple million?
The answer may shock you: there were 12.6 million cases last year, according to the 2012 Identity Theft Report by Javelin Strategy & Research. That breaks down to a new incident every three seconds, and it's higher than the year before. The total amount of money stolen through hacks and compromises was over $21 billion, and many victims of identity theft were targeted through their Social Security numbers.