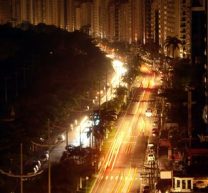 New Evidence Points to Russian Hacking of U.S. Power Grid
Russian hacking of the United States' power grid isn't just probable, it is already happening.
Hackers recently breached at least a dozen U.S. power plants, including the Wolf Creek nuclear facility in Kansas. It appears they were searching for vulnerabilities in the electrical grid, likely to be exploited at a later, more critical time. In a related case, hackers also recently infiltrated an unidentified company that makes control systems for equipment used in the power industry. Although none of the security teams analyzing the breaches have linked the work to a particular hacking team or country, the chief suspect is Russia. Why are they the primary suspect? Because Russian hackers have previously taken down parts of the electrical grid in Ukraine across several attacks and seem to be testing more and more advanced methods.