Holiday Security Tips:
On the fourth day of Christmas, the experts gave to me, 4 pay solutions!
True or False?
When you use a debit card, funds are more secure because they are drawn directly from your bank.
False.  While it's true that funds are drawn directly from your bank, it actually makes it harder to get the money reimbursed while the issue is being resolved if fraud does occur.
 You can receive a reimbursement for debit card fraud up to a year later.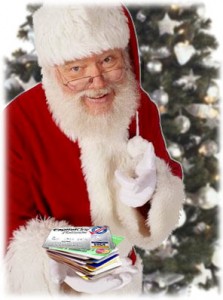 False.  Debit cards generally only reimburse fraudulent purchases if you catch them within 60 days.
 It is safer to use a credit card than a debit card.
True.  When you use a credit card, nothing is withdrawn from your bank account immediately. Pending transactions can take several days to clear. In addition, credit cards uniformly give you more protection than debit cards and your maximum liability is capped at $50.