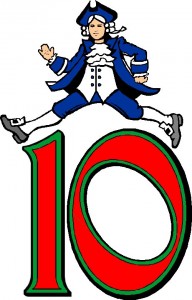 Holiday Security Tips: On the tenth day of Christmas, the experts gave to me, 10 trusted charities
Because you tend to be more giving throughout the holidays, scammers target you during this time of year. Whether they are asking for a donation to a charity, promising free iPads, claiming to be a friend in need, or are asking you to click on something outrageous or out of character, don't fall for it.
Solution: Keep your eyes open for these common holiday scams

Phishing. Thieves, or hackers as they are more commonly known, will send emails that look like they are legitimately sent from a charitable organization when in real-life these are fake web sites that are designed to steal credit card information, donations and your identity. To donate, call or visit the website of a reputable charitable organization.