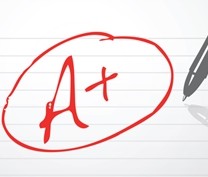 We trust our information with companies every day, but online privacy protection may not be their highest priority.
Some of the most widely-used tech companies in the world do a miserable job of protecting users' online privacy. The Electronic Frontier Foundation has gathered data on the privacy protection efforts practiced by organizations like WordPress, Apple, Comcast and others (many of whom have also been victims of data security breaches recently) for its annual "report card." Then it awarded stars to the companies as if they were hotels.
The results are abysmal for anyone who still thinks that corporate behemoths have their users' best interests at heart.
Stars were given based on how well a company performed in various categories. Out of 18 companies measured, only two passed with flying colors in all six categories: Twitter and internet service provider Sonic.net. The rest scored poorly. Facebook earned 3 out of 6 stars, Apple and AT&T scored one star and Verizon struck out with zeroes across the board. If this were a real report card, most of these companies would have been expelled.