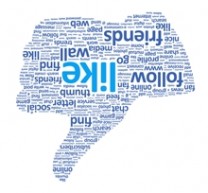 Facebook identity thefts are nothing new. The social media site has been the vehicle for all sorts of fake links and bots in years past. But a new trick that could threaten your digital reputation is proving particularly insidious. 
If you get a message to "Experience Facebook Black" sometime soon, you'd be advised to turn it down, unless you're OK with your digital reputation being hijacked. This latest hack could spread malicious software without you or your Facebook friends even knowing until it's too late.
The scam allegedly works by offering users the chance to change the color of the Facebook background to black – and then asks for users to respond to a series of questions by giving out information. Of course, the promised color conversion is a lie: play into the hands of this fraud and you'll just wind up as a means of spreading it further, with your information used to make a dummy page to trick your connections.