Click Here for a Downloadable and Printable
25 Point Travel Safety Checklist (PDF)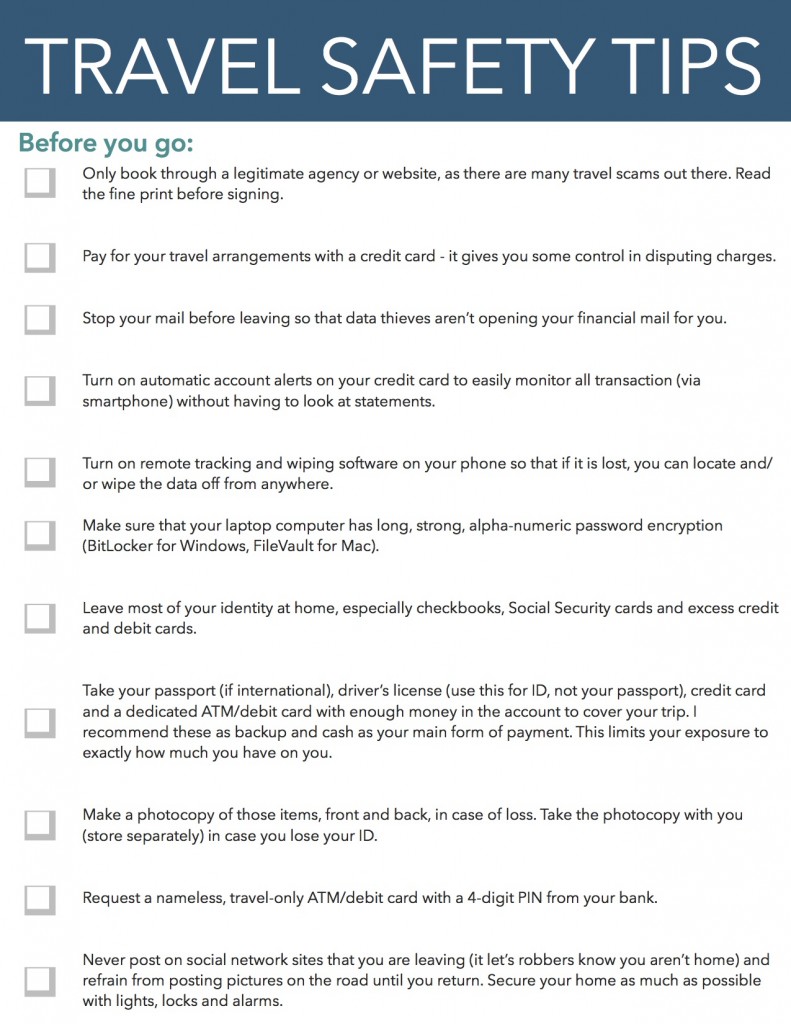 Here are the same tips in text format
Before you go:
Only book through a legitimate agency or website, as there are many travel scams out there. Read the fine print before signing.
Pay for your travel arrangements with a credit card – it gives you some control in disputing charges.
Stop your mail before leaving so that data thieves aren't opening your financial mail for you.
Turn on automatic account alerts on your credit card to easily monitor all transaction (via smartphone) without having to look at statements.
Turn on remote tracking and wiping software on your phone so that if it is lost, you can locate and/or wipe the data off from anywhere.
Make sure that your laptop computer has long, strong, alpha-numeric password encryption (BitLocker for Windows, FileVault for Mac).