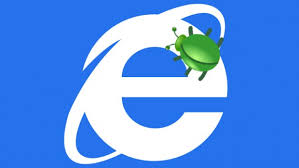 Until Microsoft issues a security fix, I recommend discontinuing your use of Internet Explorer, regardless of version. 
A Security Advisory released by Microsoft on April 26, states that the company is "aware of limited, targeted attacks that attempt to exploit a vulnerability" in Internet Explorer versions 6 through 11.
According to the release, the vulnerability would allow an attacker to host a specially crafted website that is designed to exploit this vulnerability through Internet Explorer and then convince a user to view the website.
An attacker would have no way to force users to view the attacker-controlled content. Instead, an attacker would have to convince users to take action, typically by getting them to click a link in an email message or in an Instant Messenger message that takes users to the attacker's website, or by opening an attachment sent through email.