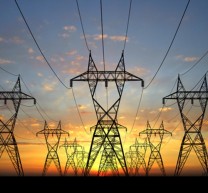 It's no secret that the U.S. is currently vulnerable to a debilitating online attack. But many top IT security professionals have predicted that something catastrophic is coming – and it could happen in 2013.
"Spear phishing."
It sounds kind of silly – the sort of phrase used to make these dramatic events even more sensational. But it's a real threat, and it skewered our gas pipeline systems repeatedly last year, as infiltrators scoured for information and wreaked all sorts of structural havoc. And that could be just the beginning.
Before the parade of high-profile hacks of the last few weeks, industry experts were already foreseeing a huge cyber security disaster. In January, the conference of the Information Systems Security Association sent a survey to IT gurus asking about the current strength of American online safety. Without specifying exactly which kind of disaster would occur, members of the conference were asked if they thought a major act of cyberterrorism could happen soon. The results were chilling, though unsurprising for anyone who's been paying attention: 79 percent of those surveyed said that a significant attack on our infrastructure will occur this year, and nearly 60 percent believed the government should step up and make more of an effort to keep Americans safe.